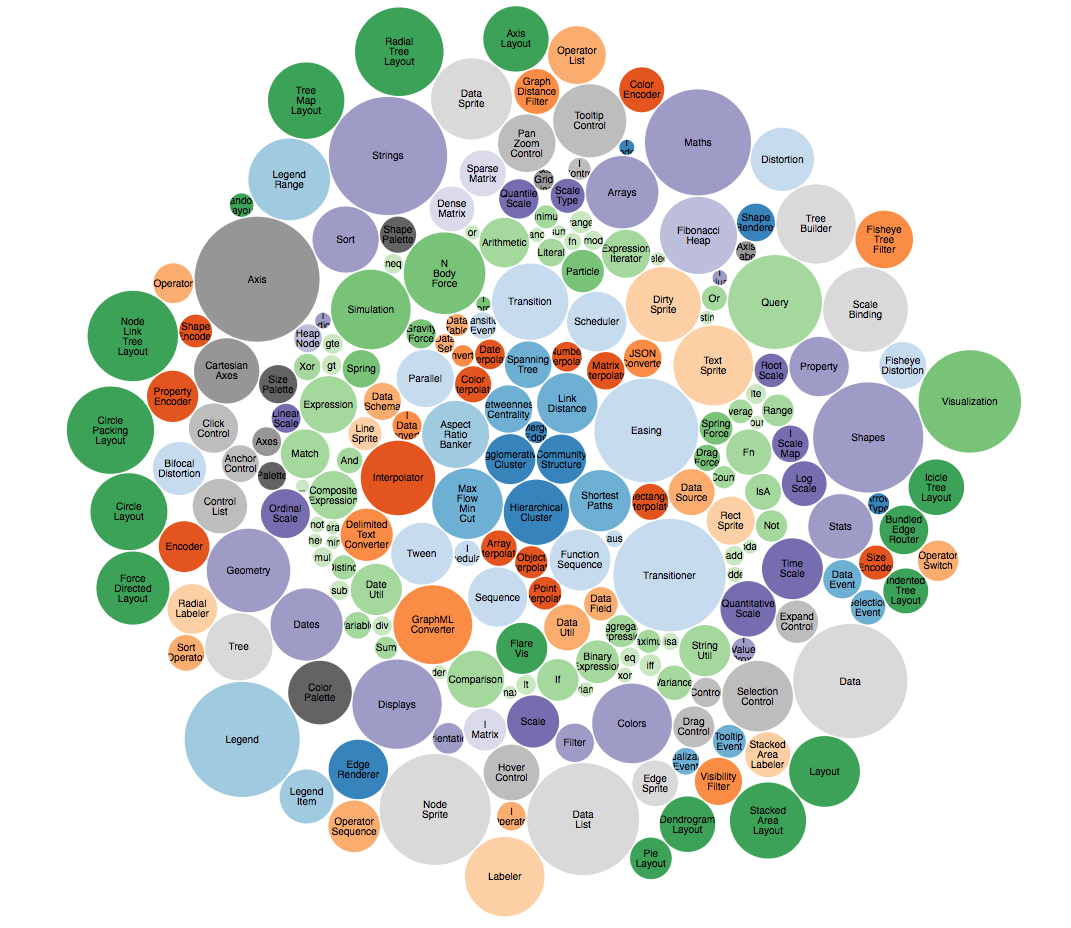 By
alQemist

Data Visualization using FileMaker Pro
D3.js is one of my favorite tools, its a Javascript library for Data Driven Documents.This data viz tool can be used together with FileMaker, or any other data source, to produce high quality vector charts in HTML. One technique in FileMaker is to compile an HTML page with embedded data to create a stand-alone page. This page can be viewed in a web view locally or online in the web browser using a web server.  If you prefer you can pull the data dynamically into your data viz using FileMaker's CWP or use an alternative API to pull data from other sources.
While the built-in charting function in FileMaker is handy when it comes to creating complex and cutting edge interactive charts its not the best option. D3.js really raises the bar in a powerful and elegant way.
There is a very prolific community of D3 developers with lots and lots of examples online. The documentation is really good so you should be able to start creating your own data visualizations pretty quickly.
Here below are few examples of D3 charts which can be created with data from FileMaker and displayed in a web view. This can be done with or without FileMaker Server.
---
FileMaker Server Log Data
AngularJS and D3.js Charts
click the blue buttons to change the chart

source: https://www.alqemy.com/lab/angular/
---
Springfield USA relationships Tree (JSON data Visualizer)
click a node to see more or less

This Data Viz uses JSON data generated by FileMaker and compiles it into a standalone HTML page.
source: https://www.alqemy.com/lab/FM/Tree.html
---
Bubble Chart Fun with the Simpsons Data !
click a bubble to see more. Click center bubble to go back.

This Data Viz uses the same JSON data as the one above.
source: https://www.alqemy.com/lab/FM/Bubbles.html
---
Animated Gauges
Gauges sort left to right based on values

source: https://www.alqemy.com/lab/FM/Gauges.html/
---
For more information about d3.js and see literally thousands of other examples please visit d3js.org. Mike Bostock is the genius behind the javascript library. Mike leads a team of data vizzers at New York Times. They create the most of infographics you see on nytimes.com website. Mike's gallery can be seen here https://bl.ocks.org/mbostock.